Recently, a research paper published by the world-renowned SCI journal "Journal of Dental Research" pointed out that the impact of e-cigarettes on the oral health environment is less than the impact of cigarettes. Dentists should pay attention to the harm reduction of e-cigarettes and assist in smoking cessation. Effectiveness, support smokers suffering from oral diseases to switch to electronic cigarettes.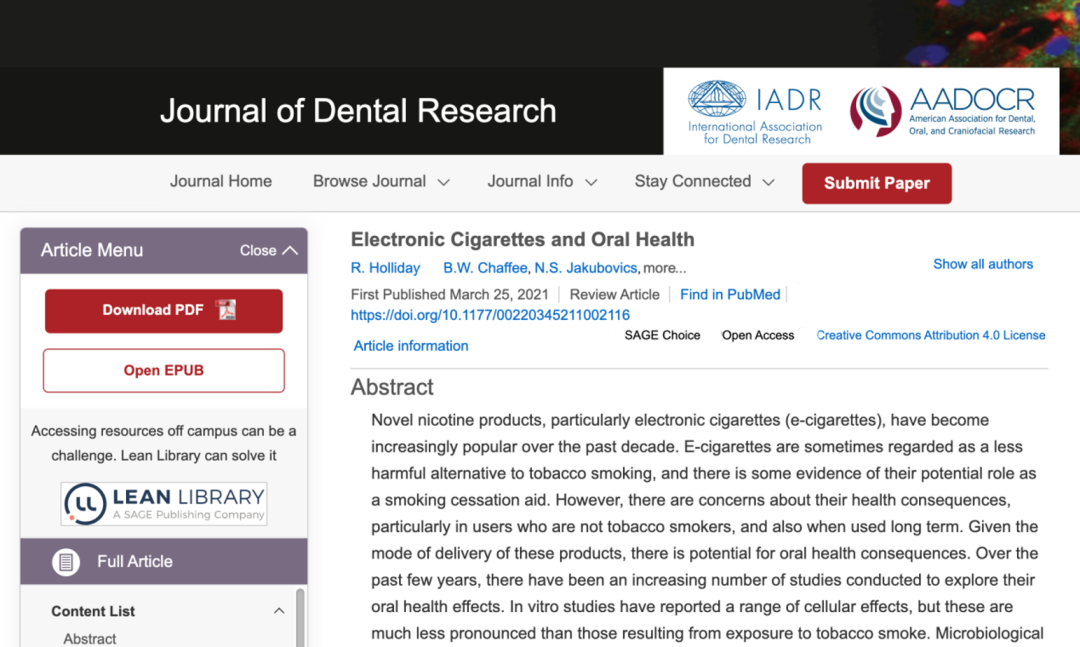 Research paper "Electronic Cigarette and Oral Health" published on the official website of "Journal of Dental Research"
Smoking is a key factor in causing oral cancer and oral diseases. Data show that more than 90% of oral cancer patients are smokers. This study was jointly carried out by dental experts from Newcastle University in the United Kingdom and the University of California in the United States. The evidence used covers the four fields of cell, microbiology, clinical research and epidemiology. It is a systematic study on a global scale.
Research results show that the level of cell changes caused by e-cigarette aerosol exposure is generally lower than that caused by cigarette smoke exposure. Compared with the impact of cigarette smoke, electronic cigarettes have less impact on the growth and survival of oral Streptococcus. Another early pilot study showed that e-cigarettes will not cause significant changes in the microorganisms in the user's mouth.
There are also past studies claiming that e-cigarettes damage oral cells. "But these studies are all about how e-cigarette users compare to non-smokers. For us dentists, the really useful evaluation should be a comparative evaluation of e-cigarettes and cigarettes. After all, most patients with oral diseases are already smokers. People are now." said R. Holliday, one of the main authors of the paper, a British dental expert.
In fact, a number of clinical studies have confirmed that the risk of periodontal disease for e-cigarette users is much lower than that of smokers. When sick smokers use electronic cigarettes to assist smoking cessation, regardless of whether the dentist provides treatment services, their periodontal environment will be improved.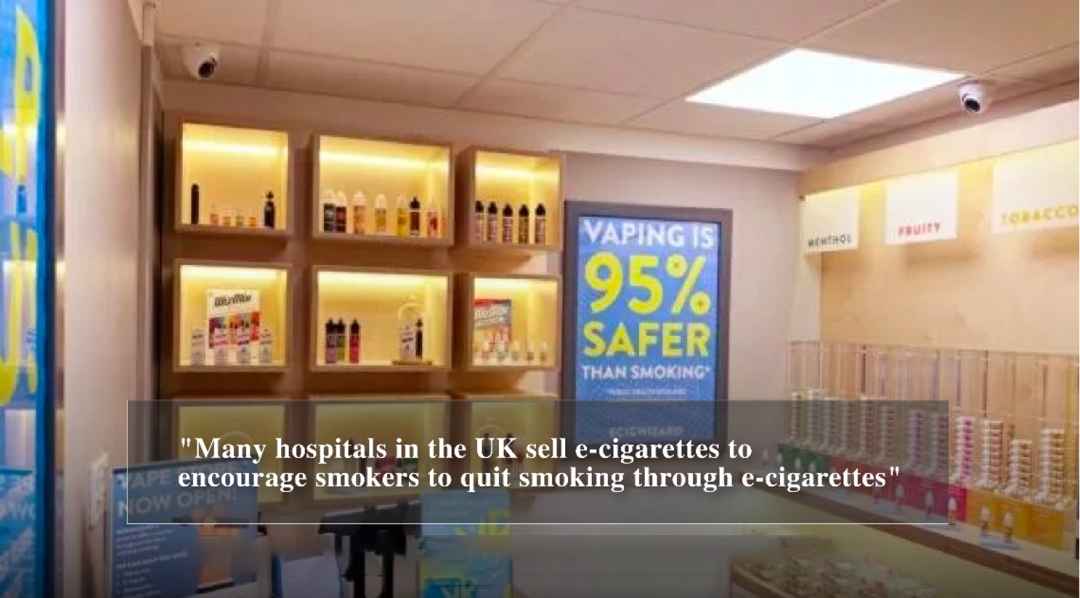 Some hospitals in the United Kingdom have begun to send free e-cigarette kits to smokers. To help smokers use e-cigarettes to assist smoking cessation, the dentist's cessation advice is very important for sick smokers. The author emphasized in the paper that e-cigarettes have a smaller impact on the oral health environment, can help smokers quit smoking, and are fully capable of joining the dentist's "smoking cessation equipment library". Even if some oral trauma cases are noticeable, these cases are all caused by the explosion of the battery of substandard products and have nothing to do with regular e-cigarette products.
"We hope that dentists can put aside their prejudices and learn more about e-cigarettes, especially the positive effects of e-cigarettes on the oral health of sick smokers." R. Holliday said: "If you are a dentist, your smoker The patient wants to use e-cigarettes to help quit smoking, please don't stop him."